Siegfried makes the Inc. 5000 List...and that's not all!
October 3rd, 2017
The Siegfried Group recently appeared on the annual Inc. 5000, an exclusive ranking of the nation's fastest-growing private companies. The list represents the most comprehensive look at a very important segment of the economy – America's independent entrepreneurs.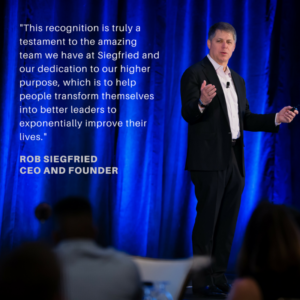 In addition to its place on the Inc. 5000 list, The Siegfried Group was also named the fastest-growing accounting firm in the country by Inside Public Accounting (IPA). Not only that, but The Siegfried Group was recognized as one of the Top 100 accounting firms in the country by IPA.